clicy
clicy is a bridge between Icy and clij.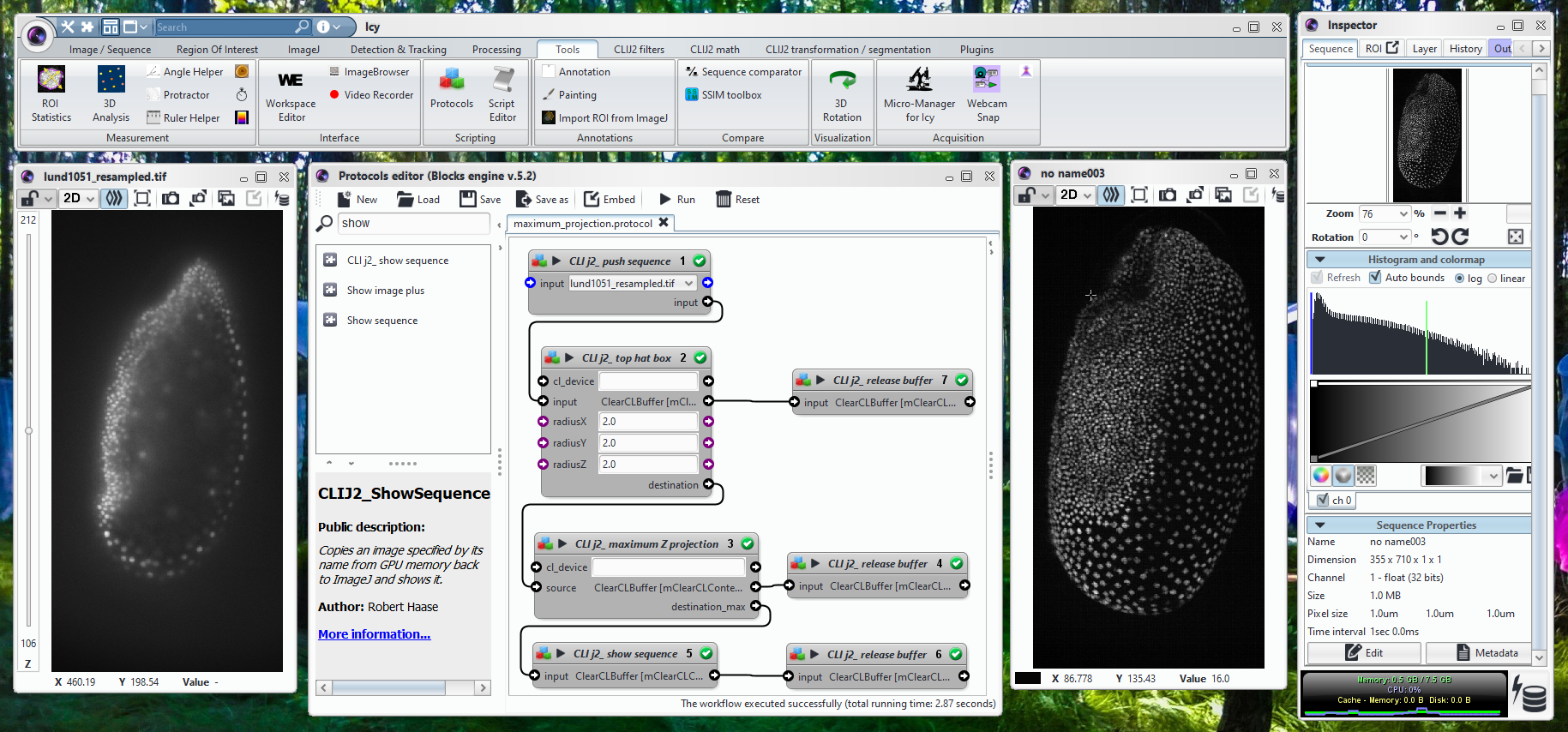 Right now, this is very preliminary.
Installation
Download Icy. In order to make CLICY run in Icy, download the following jar files, remove the number from their file name endings and put them in the /plugins/haesleinhuepf/ directory of your Icy installation:
Examples
Example code for Icys script editor can be found in the javascript directory.
Please note
It is recommended to use clij from Fiji. Icy support is experimental.