CLIJ2 Installation in ImageJ
Download and upack ImageJ and a jar-file called clij2-imagej1.
Please put the jar file in the plugins sub-directory of ImageJ.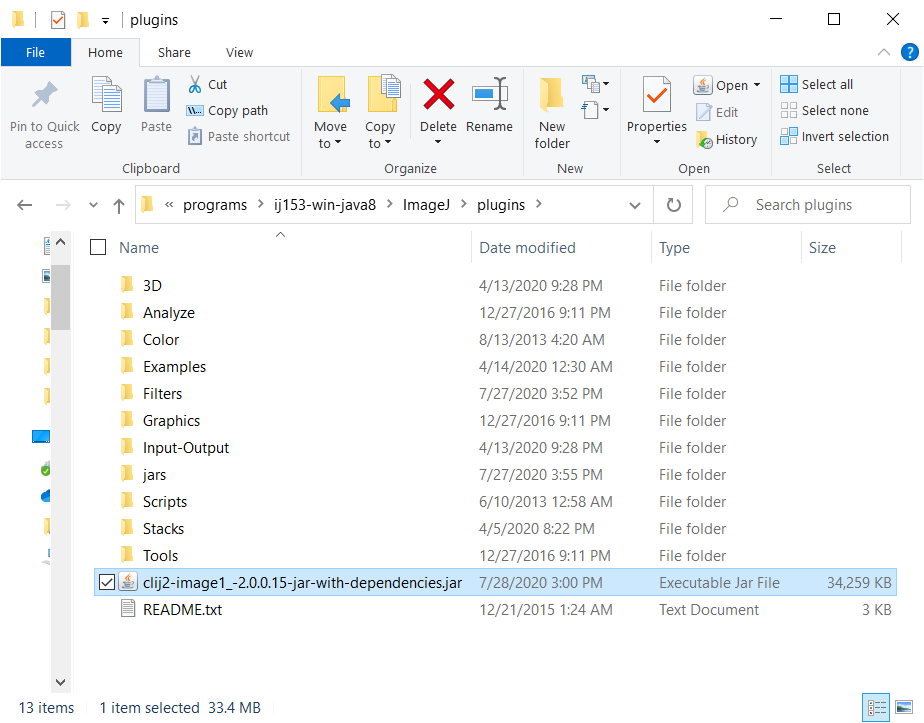 Restart ImageJ and enjoy: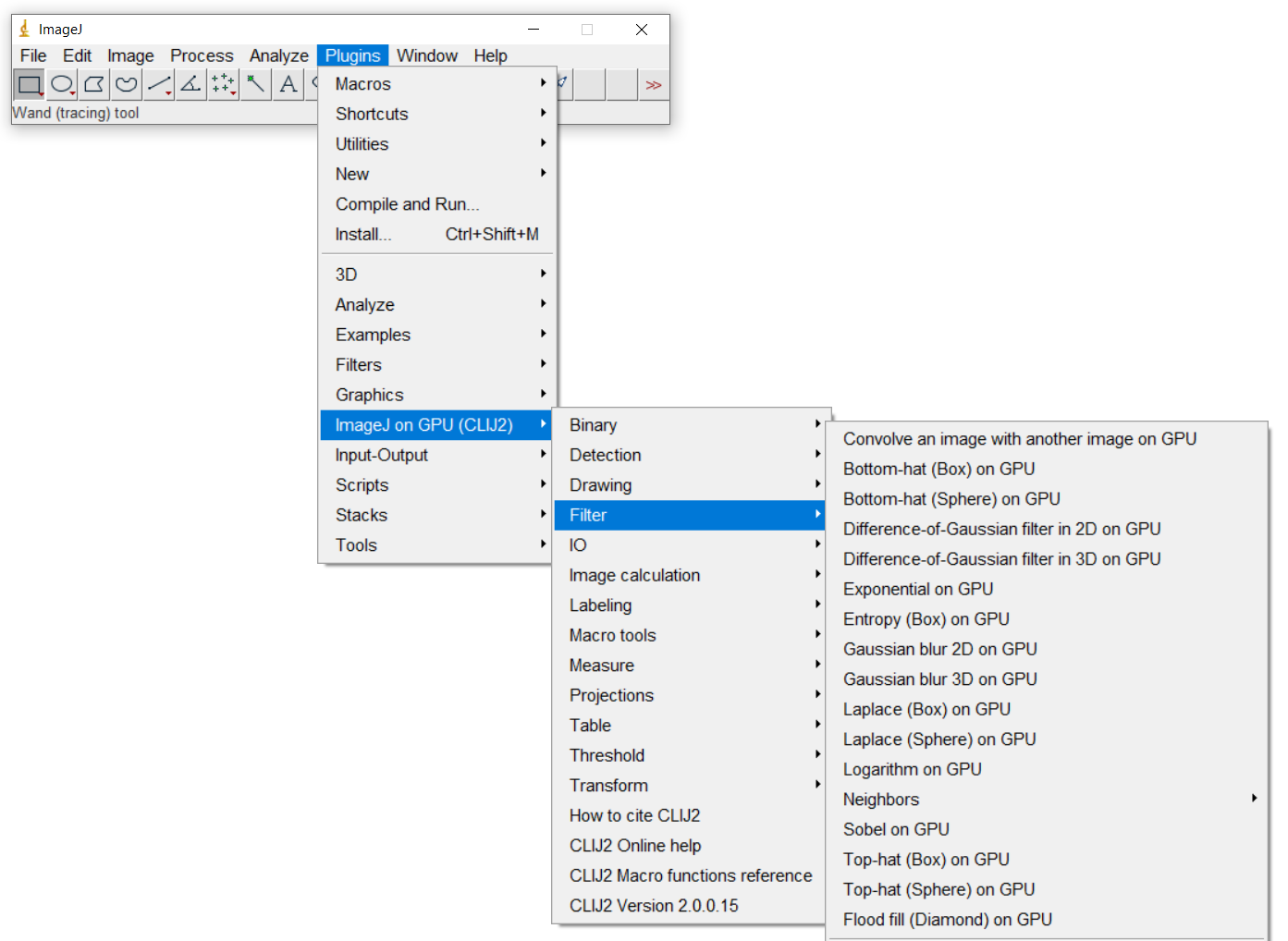 Note: In order to make CLIJ2 macros run in ImageJ, please replace the "CLIJ2 Macro Extensions" in your macro by "CLIJ2 Legacy Macro Extensions".